Alchemy Photography Cornwall Landscape Photographer
The name of Tintagel immediately conjures images of King Arthur and the legends associated with him. The blackened ruins of Tintagel Castle brood over the coast, but no-one can say for sure whether this was really the place where Uther Pendragon seduced the Queen of Cornwall. The ruined Norman castle is much more recent than the times of the legend, although there are signs of much earlier settlements. Other legends have it that Camelford has a connection with Camelot and that King Arthur died at Slaughterbridge and his spirit returned to haunt Tintagel. 15 miles away is Dozmary Pool on Bodmin Moor. Legend says this was the last resting place of Excalibur, King Arthur's magical sword. Whatever the truth of the old stories, the coastal scenery is certainly the stuff of legends.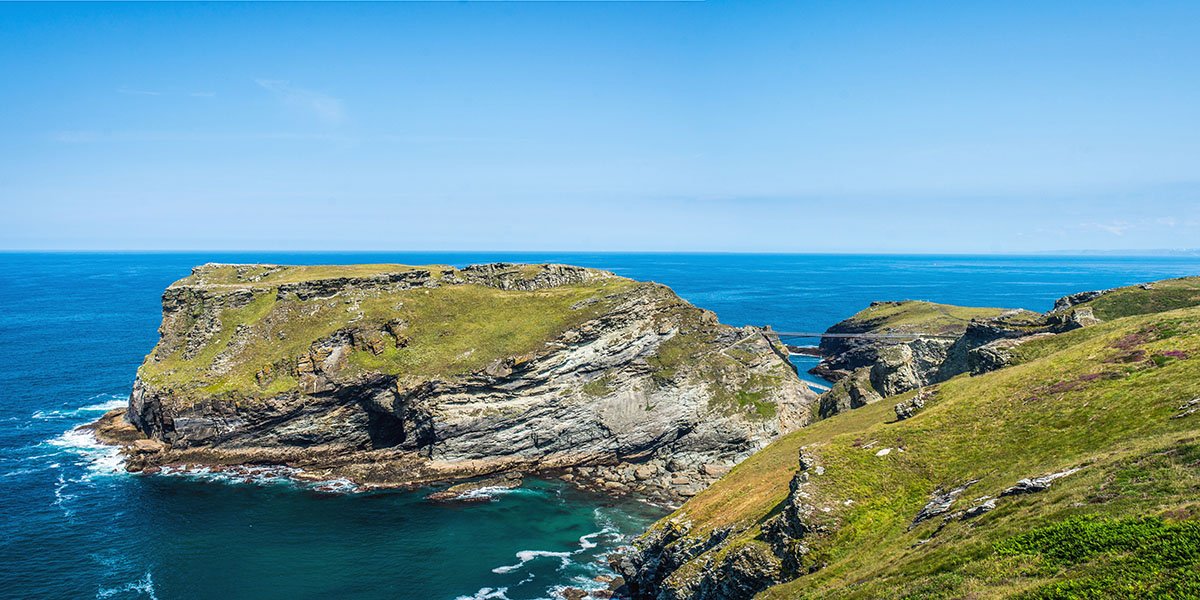 The New Bridge to Tintagel Castle was opened in August 2019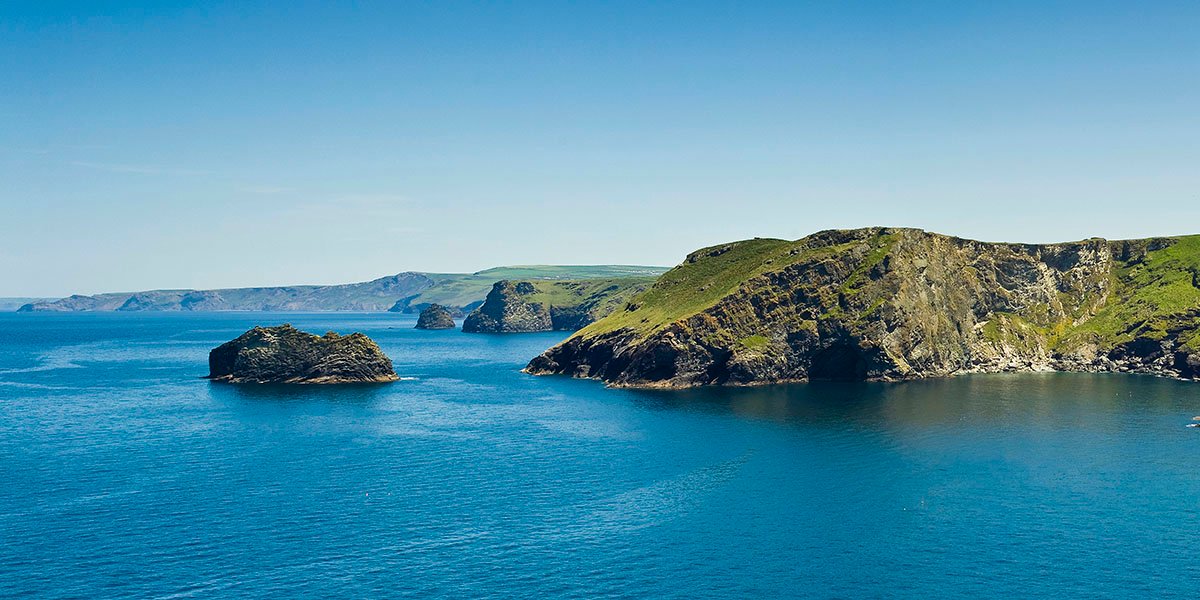 Looking back towards Bossiney Haven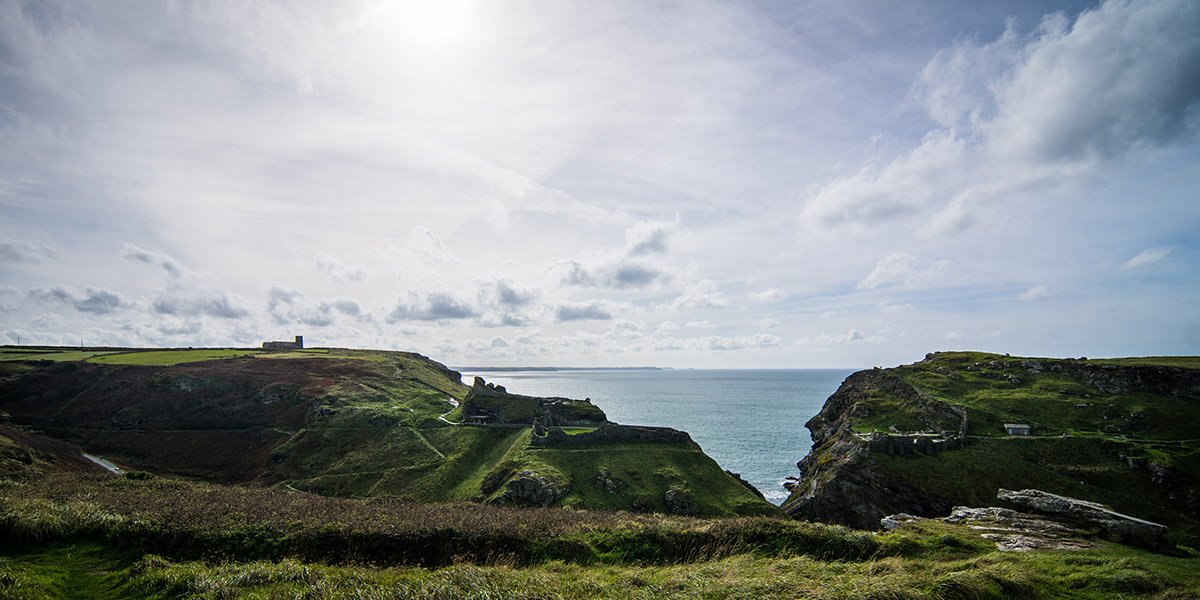 Taken from the Camelot Castle Hotel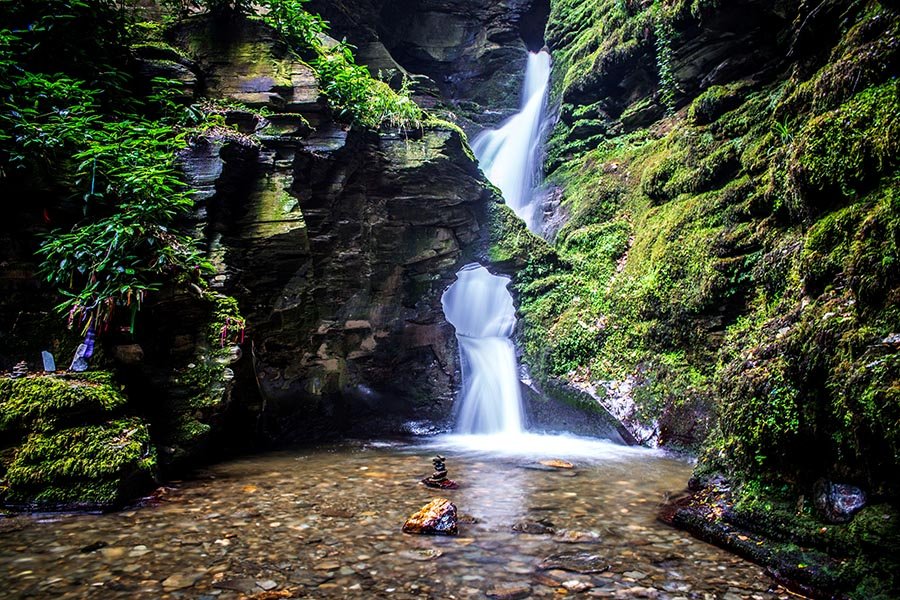 The magical St Nectans Glen Waterfall just outside Tintagel near Bosinney.
A 60ft Waterfall in beautiful woodland, a sacred place to the Druids. You you can also get married in the stream at the bottom of the Waterfall
The beautiful Coastline from Bossiney Haven to Rocky Valley