Alchemy Photography Cornwall Landscape Photographer
An award winning beach near Wadebridge that attracts a multitude of surfers due to its easily accessible location and long slow breaking consistent waves. From novices to pros, looking like tadpoles bobbing in the water, the wetsuited surfers all wait to catch the next perfect wave, as do the occasional dolphins and seals that ride the swell alongside them.
At low tide the soft sand extends ¼ mile in either direction but when the tide comes in the beach is almost covered so a browse in the shops that line the village street or a drink in one of the cafes and pubs might be a relaxed option.
For something a little less competitive Polzeath's little sister beach, New Polzeath to the right of the bay, is a favoured location for swimming away from the surfboards.
Click on the Image title to be taken to the Shop Page
Winter Sunset, the sun sets over the headland in Winter
Taken from Pentire Point looking back on a crowded Polzeath at the height of Summer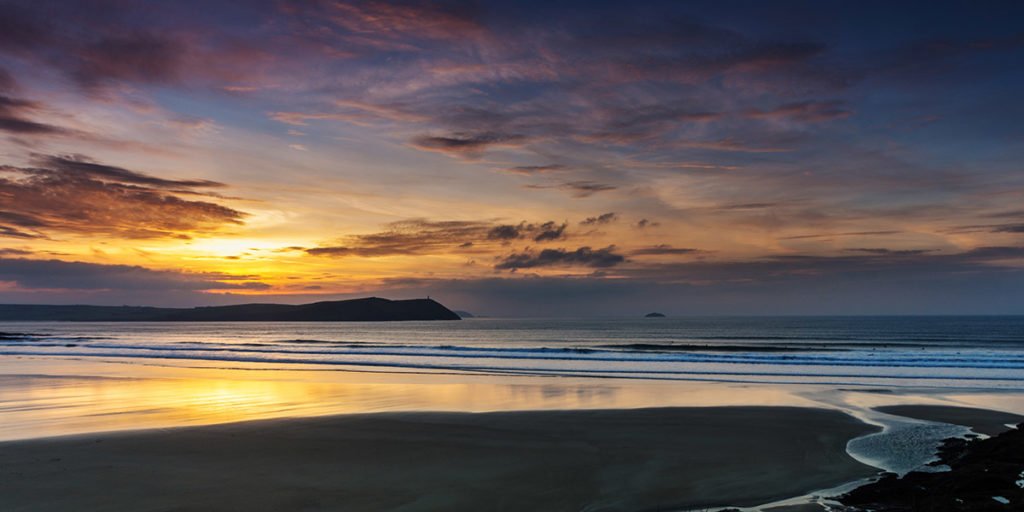 Another winter sunset taken from New Polzeath
Taken from the beach looking towards Pentire Point
Taken in late December when the sun sets over the coastline giving the sand a warm glow, I was just below the cliffs at New Polzeath to capture this image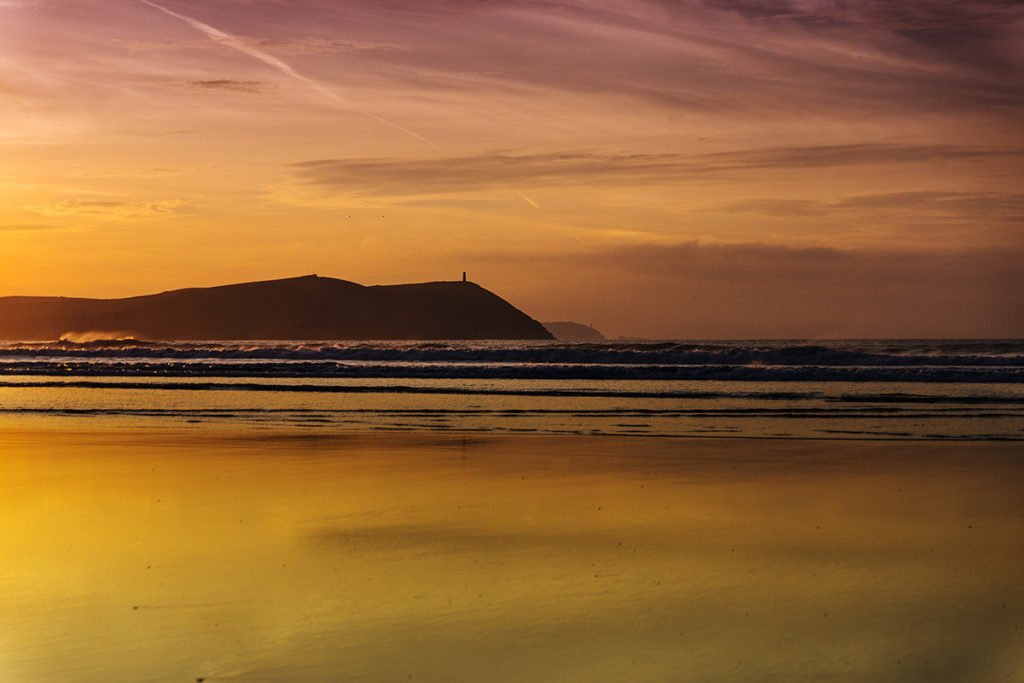 Beautiful autumn glow some gorgeous colours in the sunset, the yellows in the sky are just stunning
December sunset panorama taken from New Polzeath